Snowshoe hiking and ski touring
Winter with us: as natural as it gets. You don't have to go far to have no mountain lifts within sight, only the tracks of a rabbit in the snow. The most beautiful winter hikes, snowshoe hikes, and ski tours in Val d'Ega/Eggental await you in the surroundings of Hotel Alpenrose. Here, the landscapes are both natural and absolutely stunning.
Snowshoe hiking:
equipment and tours
With us, you don't have to worry about anything, just enjoy:
We lend the equipment for snowshoe hiking to our guests free of charge. And our guides are always happy to accompany you on your tours.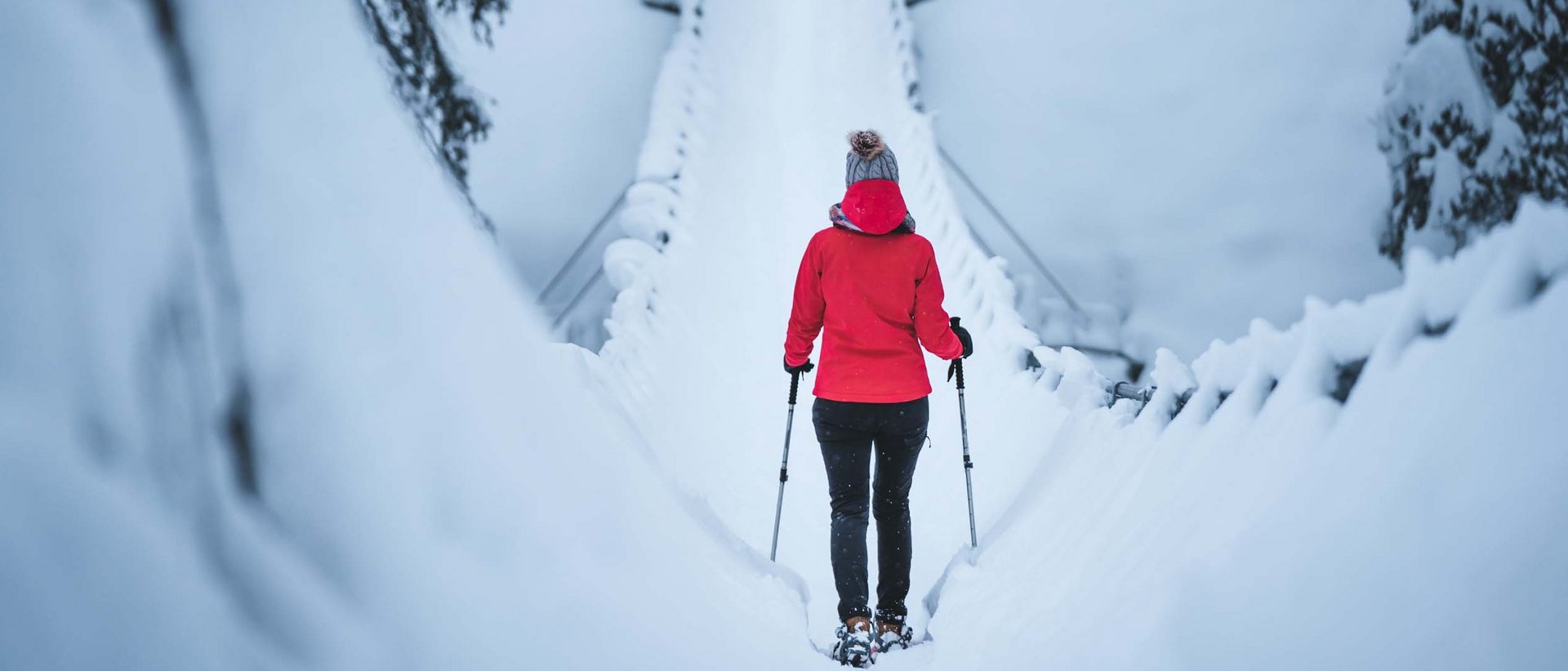 Ski touring:
tips and recommendations
Make your way through the snowy landscapes, far away from the beaten track and slopes. Marvel at the distant views. And enjoy an unforgettable descent through powdery snow. Around Mt Catinaccio/Rosengarten and Mt Latemar, a whole host of ski tours of all levels awaits you. Our tip for pros: Conquer Forcella Piccola del Latemar/Kleine Latemarscharte or Forcella dei Campanili/Madonnascharte – best with a guide, as these tours are a real challenge. Guided ski tours are offered by the experienced guides of the Catinaccio Alpin Center in Welschnofen. Please note: During the skiing season, ascent on the slopes is not allowed. From January, however, ascent via the Laurin I slope from Welschnofen to Frommer Alm pasture and via König Laurin slope from Frommer Alm pasture to Rifugio Fronza alle Coronelle/Kölner hut is allowed between 5 p.m. and 9.45 p.m.